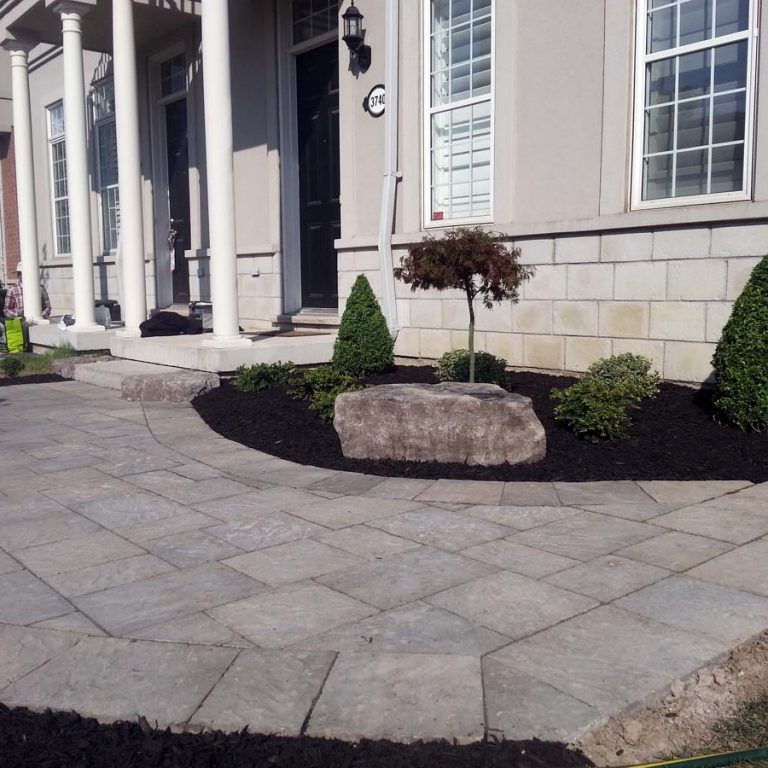 Looking for quality stonework in Mississauga | Oakville | Milton?
You've come to the right place. Agmec has plenty of experience providing customized stonework for Milton, Oakville and Mississauga homes, allowing our clients to add a personal and distinct touch to their homes. Stonework is the technique or process of working in stone—using stone as the basis of our creations, we are able to provide additions, refine existing structures, or create whole new ones in order to fit the needs of our clients. Custom stone masonry can come in any number of forms—from stone–carved addresses on the front of houses, to custom fireplaces in the backyard, to stone walls for a basement bar—the possible uses of stonework in your home is only limited by your imagination.
Agmec has the expertise and ability to make it happen!
The major benefit of stonework is the truly personal and signature touch that is implemented onto the property—there is no other process or technique that brings such a distinct sense of personal style to one's household. Since stonework is largely used for amenities that are not traditionally offered by the builder—customized stone steps, stone waterfalls, etc., these additions are less restrained in their application and thus allows our clients a full spectrum of creative possibilities. Whether it is something as small as a customized address on a stone slab, to something as significant as adding a stone waterfall to your backyard, Agmec has the expertise and ability to make it happen.
Agmec is the best choice for custom stonework in Oakville, Mississauga, Milton and surrounding areas; our experience and ability gives us the confidence to tackle any stonework project, no matter the subject or scale. Households with customized stonework in Mississauga and Oakville can boast that their homes are truly unique with their new additions—make your home truly yours today and add a personal touch to your living space.
Contact us today and tell us what you have in mind. The possibilities are endless.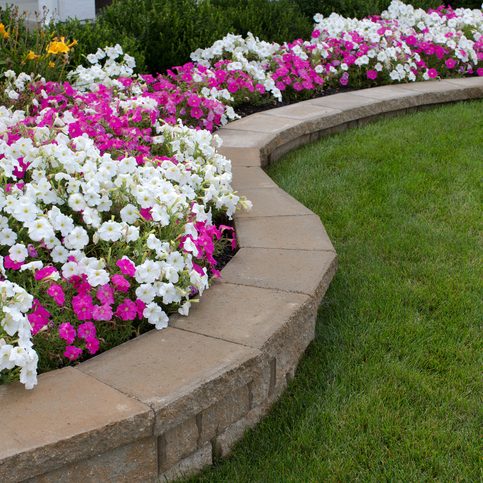 ---
If your home requires any type of stone work, Agmec provides custom solutions to Oakville, Milton and Mississauga residents.
Quality Stone Work in Mississauga | Oakville | Milton
Masonry is both a science and an art. It comes in many forms and can be found in various places on a residential property, ranging from basement walls to entryways. Working with stone isn't just something anyone can do. It takes a lot of hard work and creativity to complete a masonry project.
As the sixth largest city in all of Canada, there are many types of homes in Mississauga. When selecting a company to handle your stone work, it's important that you choose one that has a lot of experience with your type of project.
The folks at Agmec are stone work experts and we only work with high quality materials to ensure that your stone work lasts for decades.
Benefits of Stone Work in Mississauga | Oakville | Milton
You'll be surprised at how flexible masonry can be. The possibilities of what can be done with stone work are almost limitless. After all, it has been used in architecture for centuries. The wide selection of colours, sizes, and textures allows for it to be used for modern designs as well as traditional designs.
Let your home stand out among the rest in your Mississauga neighbourhood. Even if you have a certain style you're interested in, you can have a unique touch added to your stone work design. Agmec uses high quality, durable stone in all of our projects. When installed correctly, stone walls are essentially infiltration-free. Additionally, stone structures are well-known for being resistant to mold.
Interested in Stone Work in Oakville?
Our Oakville contractor team is capable of providing any type of masonry you need. A few examples of what we are capable of include: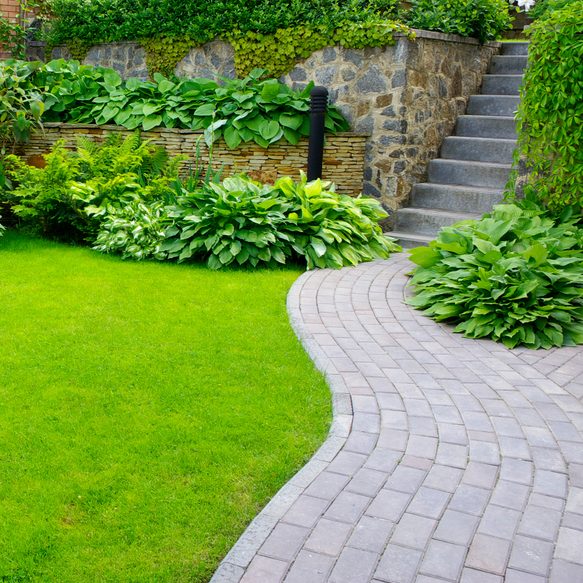 ---
Stonework can be used to create both retaining walls and decorative walls. You can have an entire wall built around your property, or a building designed and erected in your back yard. For something simple, yet personal, why not have your address stone-carved on the front of your home?
Or, if you have stone work in your Oakville home and require renovation, you can count on Agmec designers to do that as well.
---
Custom Designs for Stone Work in Oakville | Mississauga | Milton
The great thing about stone work for Oakville residences is that it is a highly customizable choice for construction. It is not a traditional choice offered by the builder for certain amenities. That means that there are more possibilities for its use and less restrictions on its application.
Keep in mind that our craftsmen are able to shape the roughest pieces of stone into precise geometrical shapes. No matter how simple or complex your desired pattern may be, our contractors in Oakville will be able to handle it with expertise.
All you have to do is contact us today and let us know what kind of stonework and other landscaping services you are interested in. Agmec offers a 100% satisfaction guarantee!
---